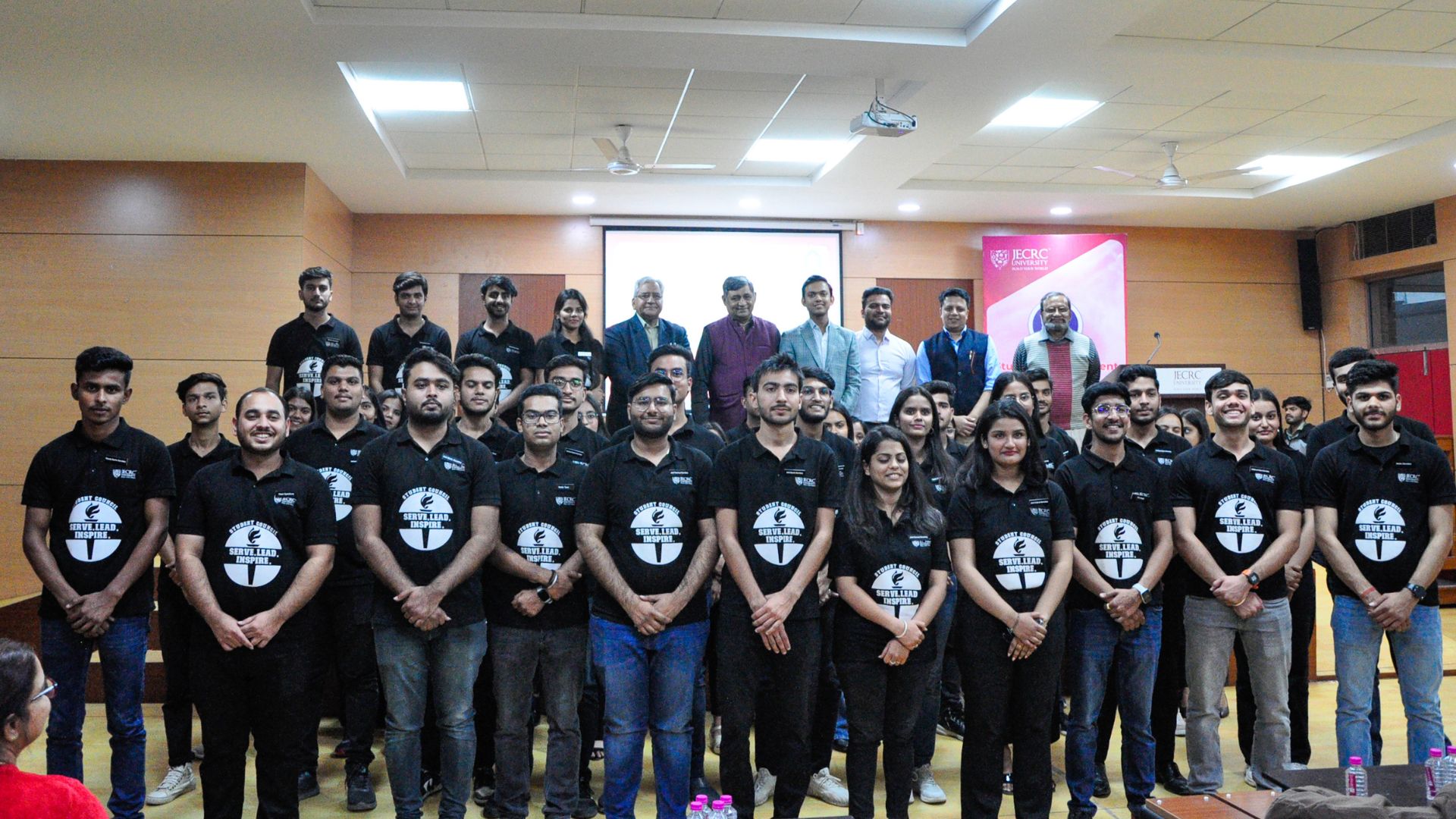 Student Council: Voice of Students
The establishment of a student council plays an integral and crucial role in the student fraternity of any institution. The Student Council works as a representative body through which students can debate issues of concern and undertake initiatives of benefit for the university as a whole. Apart from working as a representative body, it works as a stronghold of inspiration, motivation and perfection where students also learn the corporate art of leadership, group dynamics and punctuality. In the JECRC University, The Student Council is a primary torchbearer initiative working towards the upliftment of students and enriching the magnanimous spirit of the overall institution. It is a team of 46 members selected out from 5000 registrations through a rigorous process of interviews and group discussions. The team of student Council persistently works around the year to articulate ideas, events and initiatives which attributes to the idea of, "Learning Beyond Classroom". It solemnly stands and works for, "Holistic Growth" for all whether it is in the field of General, Cultural, Sports and Technical Vertical. From organising the most majestic techno-cultural-business fest of Rajasthan or conducting the biggest induction program, the council does it all with utmost perfection and dedication. Student Council lives up to its motto of serving, leading and inspiring Gen Z students to focus on every aspect of their lives, whether it is professional or personal and providing them with ample opportunities and a stage to showcase their hidden talents. All the extra-curricular activities works as a contributing force for students aspiring to make an individual identity for themselves. In addition to being the torchbearer of most prominent and paramount events and activities that contribute to institution spirit and community welfare, the Student Council is the ultimate voice of the student fraternity in the JECRC University, communicating the ideologies, concerns and benefits to the administration and leadership of JECRC. The Student Council comes under the supervision of the auspicious Student Development Office.
STUDENT COUNCIL INSTALLATION CEREMEONY
The Installation Ceremony was organized for the newly reformed Student Council 2022-23 batch, in the auspicious presence of dignified pillars of JU, the "SUPER-46" were motivated and admired by all the Dignitaries and mentors for making the breakthrough in the legacy of Student Council in the next academic-year. The event was concluded with an oath taking and batch pining ceremony. The hardworking and magnificent team of students promised to push their limits and fulfill the purpose driven work to uphold the spirit of student fraternity in the university.
Structure of the Student Council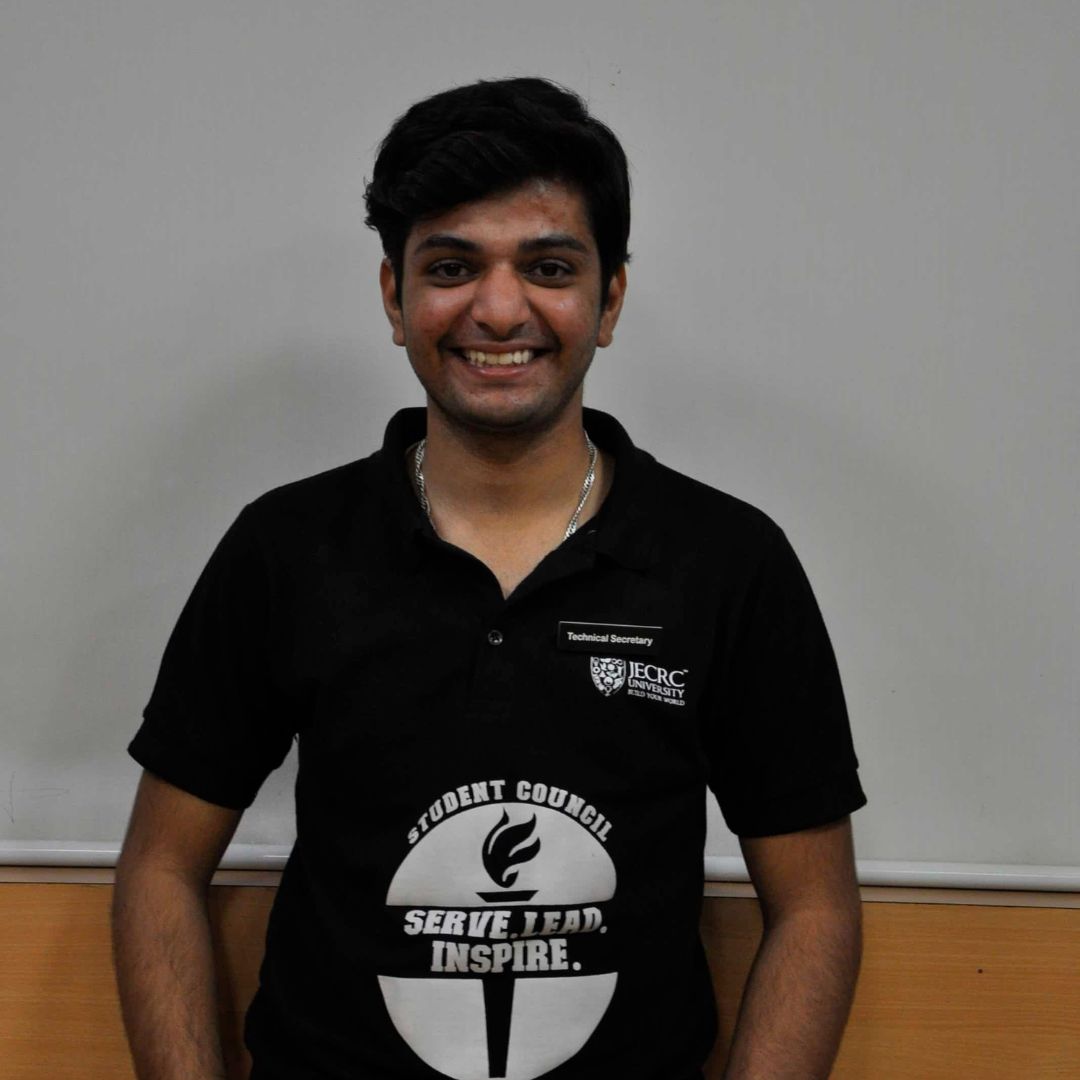 Deputy Technical Secretary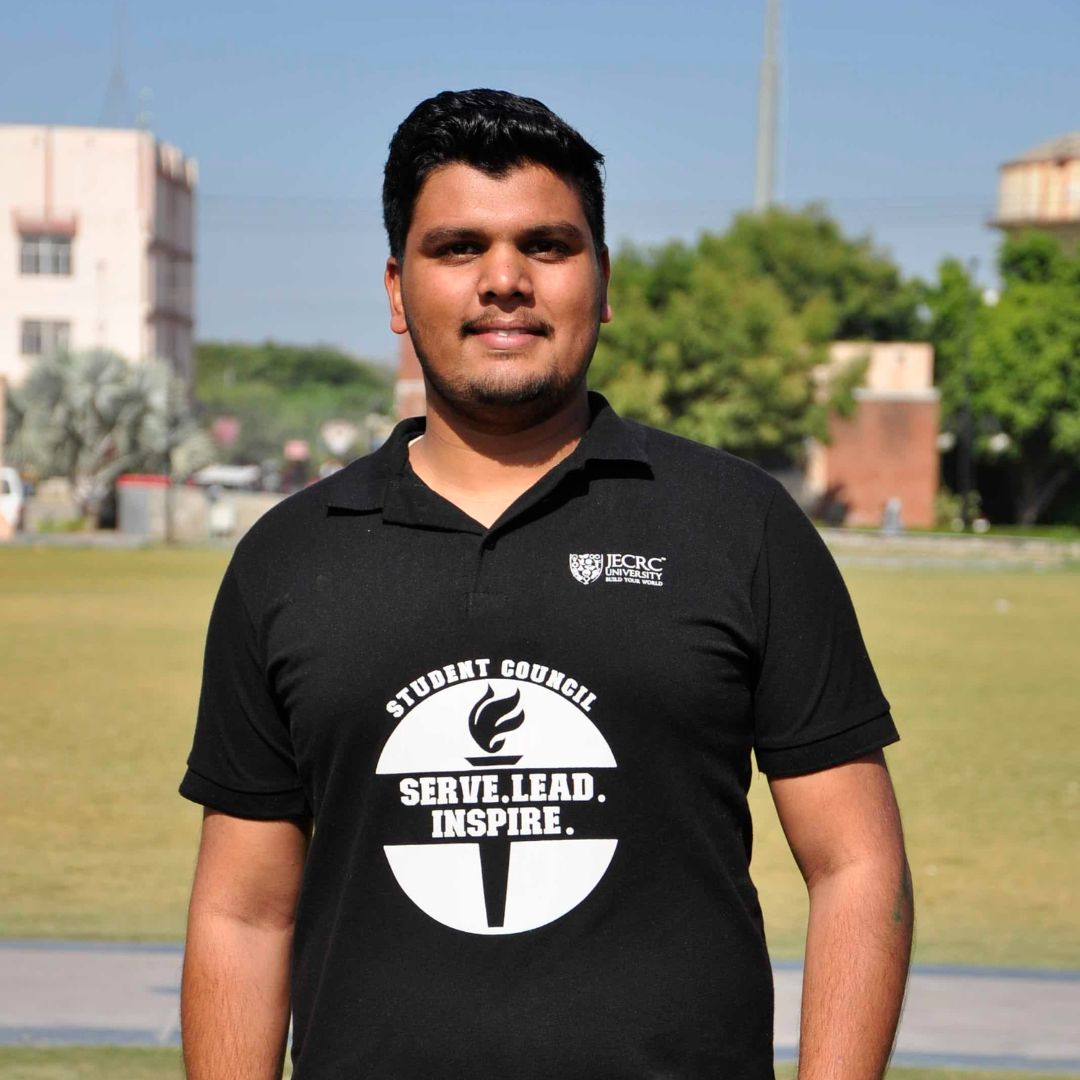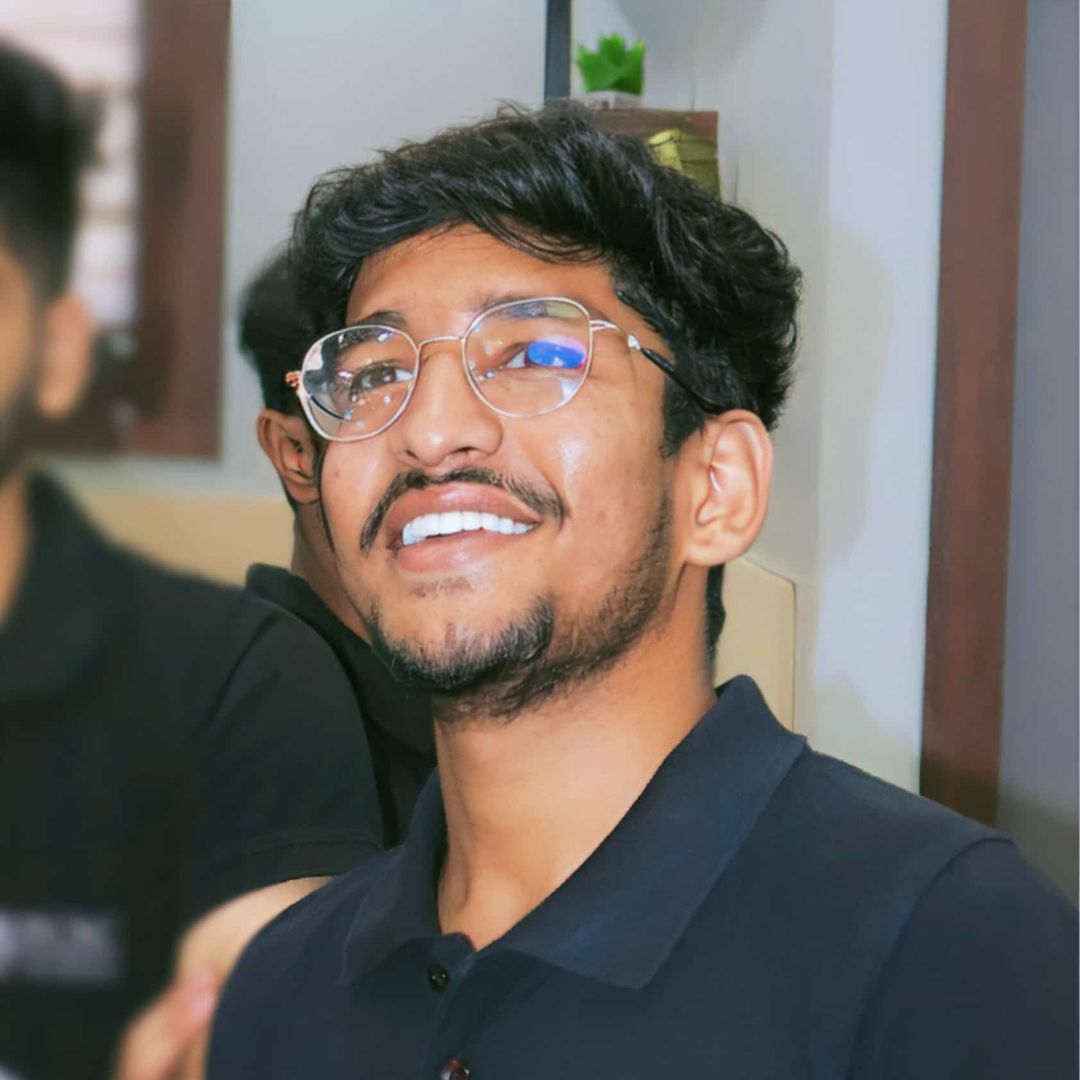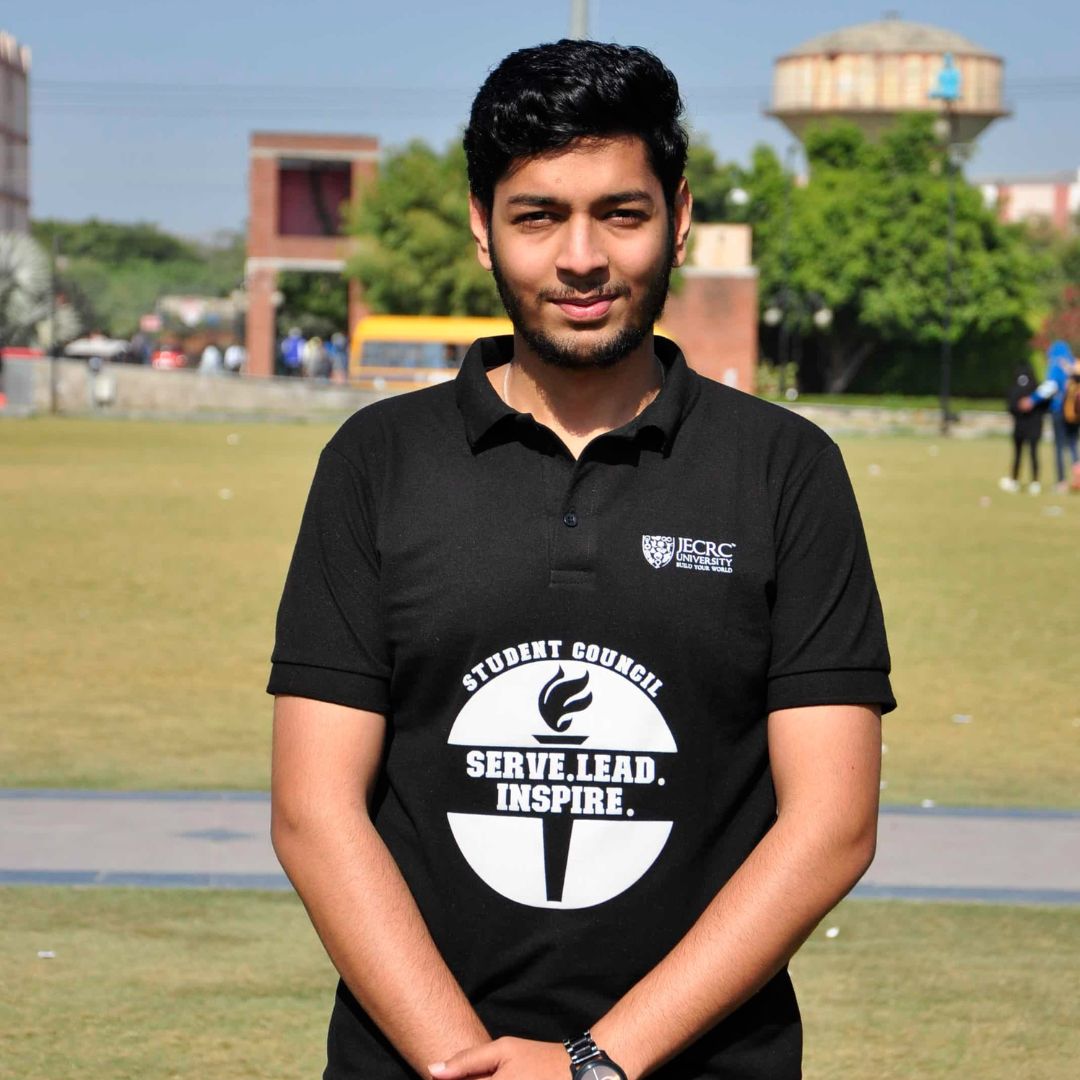 Additional Sports Secretary