ZERO COST FEE LOANS
BY MS FINCAP
ZERO COST FINANCE/ EASY REPAYMENT
MS Fincap Private Limited
is a Non-Banking Finance Company registered with Reserve Bank of India incorporated under the provisions of Companies Act, 2013. In collaboration with the JECRC University, MSFC is offering Fee Loan at No Cost EMI.
Zero interest rate loan
Collateral free loan.
Transparent and hassle free application & approval process.
Quick approval & disbursal – within 3 to 5 days*
Loan upto 100% of tuition fees.
Tailor made repayment options- upto 10 No Cost EMIs.
STEP 1
Apply Fee Loan by MSFC
Submit Aadhar & PAN Card of parents.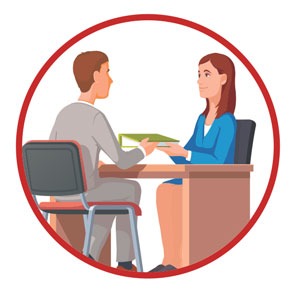 STEP 2
Submit additional documents for credit analysis.
12 Month Bank Statement
3 Year Income Tax Return
3 Month Salary Slip / Business registration certificate.
STEP 3
Documentation to be done if loan is approved
Fees is paid to the institution on behalf of the parents
Checque & other documents to be submitted.
STEP 4
Start Repaying in Zero cost EMI's
Student should be a permanent resident in the state of Rajasthan.
Age of student's co-applicant should be minimum 21 years. Minor student can avail the fee loan facility through his/her guardian.
Applicant/Co-Applicant should have a good credit score.
Applicant/Co-Applicant's financials should support the proposed EMIs.
At JECRC University- through our personnel present on the campus to assist you in the process.