JU-Cultural Clubs & Technical Communities
Students are encouraged to develop their extracurricular activities through these Clubs. The aim is to build their interests. The University recognizes the importance of nurturing the talent and provides the resources and acts as a catalyst for the same.
Residential life in JU hostels combines living and learning, both intricately linked with each other. Thoughtfully designed and managed, they provide the perfect setting for the academic pursuits.
3C (Catchy Cultural Club)
3C CATCHY CULTURAL CLUB is the Cultural Club of JECRC University.
The 3C team  aims at making the college journey of students  a memorable one. Starting from Salam-E-Hunar to the most amazing Tour-De- Jaipur and Dandiya nights ! These events never disappoint any one and make their year a memorable one! 3C  gives you access to exclusive student funds, resources, and privileges any other fresher would be lucky to acquire. Their aim is to help students to remain active in the area of social working and boost their leadership skills. 3C Club emphasizes an aspect for the rights of others and promoting ethical standards and the dignity of all occupations. They provide a chance to young talents so that they can  face the world with full confidence.
Abhivyakti Club (The Drama Society of JECRC University)
Abhivyakti Club is the dramatic and acting club of JECRC University.
The club initiates to help the students to explore the dramatic artists in their college lives. The club's main motive is to express themselves with the emotions and enact the story with the help of it. Talking about the vision, the club is not only focused on developing the dramatic artistic skills in students, but also the holistic and overall development of the personality.

JU VOGUE- The Fashion Club
Fashion is the armor to survive the reality of everyday life.
The motive of the Fashion club is to spread fashion knowledge to each and everyone and also focuses on educating people and students about the importance of fashion in today's era. The ultimate aim is to build confidence among the students so that they can overcome stage fear and face the world with a bold personality.
The Literature Club is one of the active clubs of the University.
Literature Club at JU is brought into existence keeping in mind the literary personality that students can develop, it also allows the students to widen their horizon and fly in their own imaginative world. Club aims to develop the imaginative faculties of the students by giving them various opportunities to express their ideas through literary forms. The activities of this club are planned to accomplish the aim and augment the output of the members and thereby, imparting values to the students.
The students are given exposures of various kinds to give a flair to their creative aptitude.
The exposures which an active member of the club gets are – Open Mics, Anchoring, Moderation, A chance to attend various Live Talk Shows organized by the Club and many more.
Maverick Club is the official media club of JECRC University. It is made for all photography enthusiasts who wish to share their knowledge and experience with those who are inclined towards learning and enhancing their photography skills. We cover all the events that are organized by the University, which includes the sport events, our annual techno-cultural fest JU Rhythm, etc.
Dance is the hidden language of our soul.
Quintessence Crew is recognised as the Power-House of JECRC University. The crew comprises dance enthusiasts who embody a cluster of teamwork, discipline, consistency and promote all styles of art forms. We embrace each member's unique qualities and possess an in-house sourcing of impeccable new and improved dance styles regularly. We work on building a chosen family that supports one's endeavors life-long, and it's building each year. The growth of the crew speaks for itself in each and every event that transpires, may it be inter/intra University and exhibits promising results every time.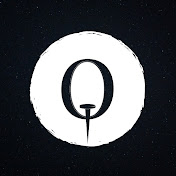 SWARAAG is an official music club in JECRC University.
It is a club that represents all musical genres and invites any singers, musicians, and instrumentalists who are interested in learning more about the different genres of music, regardless of their ability. Swaraag participates in a variety of activities as a collaborative group as well as an individual. Swaraag also contributes to the creation of an environment where students can spend time learning and developing their musical passion. We at Swaraag organize numerous jamming sessions for the members and actively practice music at the university. We believe in helping the members to understand music technically and to improve their music instincts and skills.
"Terra" means Earth and as it suggests this Club works towards protecting the environment.
TERRA club contributes in generating awareness among people regarding the importance of our planet and conserving its beauty by protecting flora and fauna from deterioration. Terra Clus makes us feel as an integral part of our mother earth. It embeds a sense of sincerity and integrity towards the environment.
Amicus curiae is a platform established to improve and advance the knowledge of law 
among students by developing a sense of responsibility towards the society and the environment. Our club organizes various different activities which are rooted in the development needs of a learner of law. The sole mission is to provide its students with the knowledge, skills and ethical values to meet the demands of the rapidly changing legal and professional environment needs of today's legal professionals. We've been organizing various events to help our law students in the growth of their all-round development in the field of law.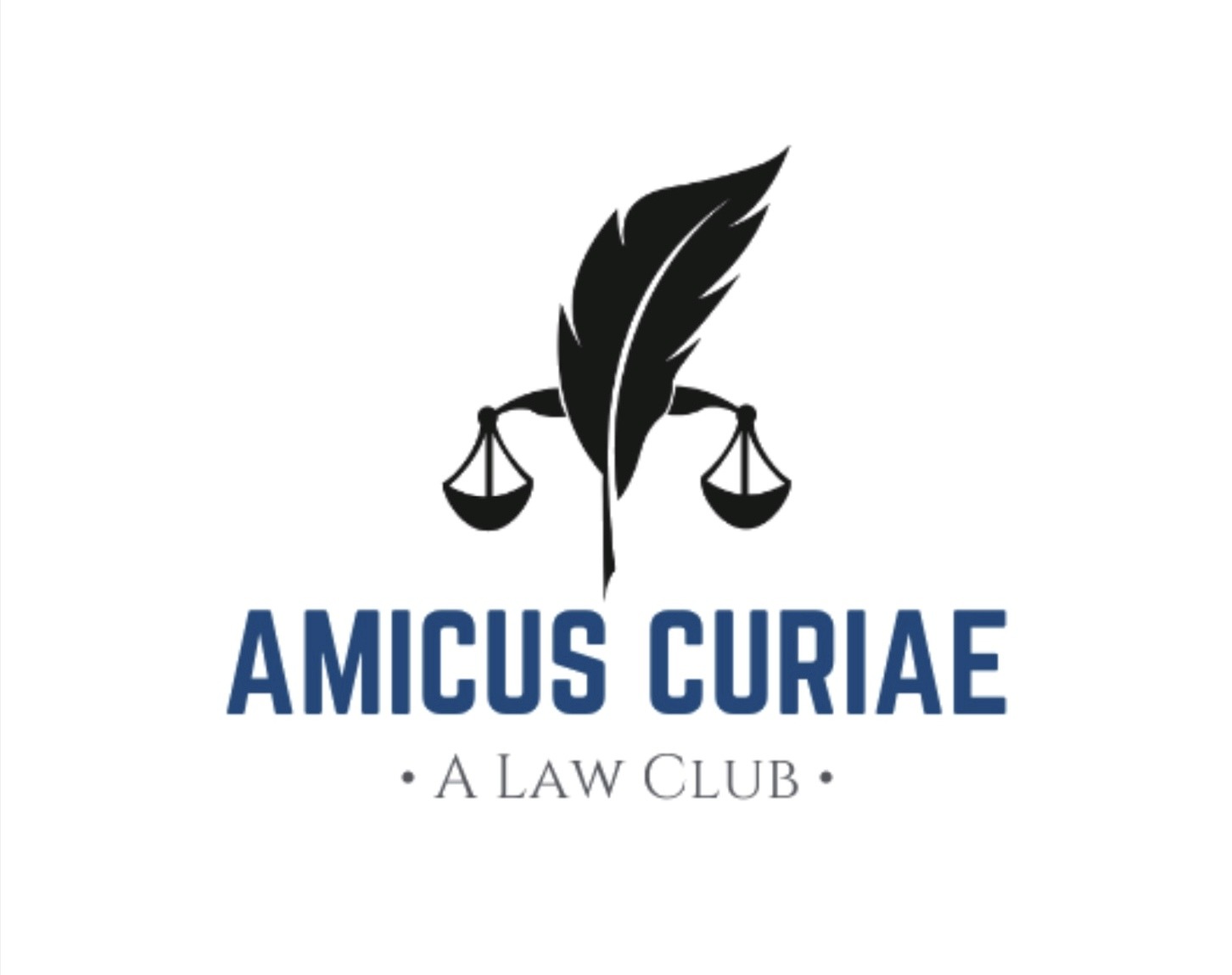 Elation's basic motive is to provide practical experience and exposure to students
which helps  them to develop their personality and provide them with confidence to be themselves which is  the key to one's personality
A technical community which ensures a vision to empower students to learn about the technology together.
The community has a great impact in enhancing student's technical skills and developing interest in the domain and guiding students from scratch.
The mission of the community is to provide best of the knowledge in the technicaldomain,build interest in students about rising career opportunities and to provide tailored and vast knowledge that empower our community to live independent lives and make choices aligned to their aspirations and wellbeing goals.The community has worked successfully over years, nourishing students' knowledge and skills.
Microsoft Student Community
The Microsoft Learn Student Ambassadors program is a global group of on-campus ambassadors
who are eager to help students and their communities, lead in their local techcircles, and develop technical and career skills for the future. As a Student Ambassador, you might find yourself organising a campus or community hackathon, mentoring other students, or volunteering with an elementary school STEM class. Microsoft Learn Student Ambassadors are a global community of university students who passionately share their knowledge with their peers. However, it's not enough to be a budding technologist that can amplify to the broad community – we also expect that Student Ambassadors exemplify Microsoft values and display community spirit in a positive way by conducting themselves with respect and restraint whenever they engage with others within and outside the Program. Simply put, an individual's character and leadership truly matter to us.
The Microsoft Learn Student Ambassadors Code of Conduct is intended to provide individuals considering participation in the program, as well as the public, with the standards we put forth for our community.
Google Crowdsource Student Community
Crowdsource by Google community works passionately to find talented students
Give them an opportunity to showcase and enhance their skills.
We give young minds a chance to participate in various learning programs and opportunities by Google as well as focus on improving their soft skills. We cover a number of upcoming cutting-edge technologies and introduce students to them by conducting workshops and sessions. Google experts and other knowledgeable professionals are invited to deliver state of the art content and materials to aid the learning curiosity of our young minds.
Our main focus is evangelizing A.I, Machine Learning and Opensource Contribution but not limited to them. Our goal as a community is therefore to provide access to quality learning materials and improve the soft skills of the students which will help them to achieve great success in their future endeavors.
CodeChef College Chapters are the programming clubs run and maintained by the official Chapter Leaders and mentored by CodeChef.
They aim to make learning competitive programming accessible for students across the globe. The aim is to create, recruit, grow and lead the college chapter also setting a vision for the college chapter and creating goals aligned with it. We organize regular events, meetups and speaker sessions. Most importantly we monitor the growth of students on campus and ensure a peer-learning environment.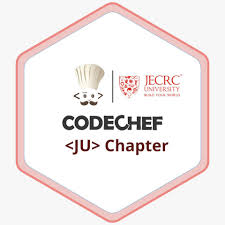 With Coding Ninjas JU, students can embark on an exciting educational journey that will introduce them to various career development paths,
giving them the opportunity to learn about various fields and prepare them for future careers. We share with them technical lessons, coding contests, code tests, expert talks, and various competitions regarding programming.
We are dedicated to continuously innovating new ways to train the next generation of developers and transforming the way technology education is delivered.It is our goal to stir up the competitive spirit in every member of the community and to motivate them to continue striving to evolve their career and our mission is to help the members build up their own individual brands.Our goal is to provide the best educators and mentors to our community members. This is especially helpful for beginners who are opportune to learn from experts, since tech communities act as a bridge between experts and beginners.
COSEC is a technical Club founded by the students of JECRC UNIVERSITY in 2017. It is also the only club under the wings of JECRC UNIVERSITY. 
COSEC has been a very versatile club from conducting events to hands on workshop to interaction and doubt solving session with the seniors. COSEC always supports the member who have a desire to do something in their respective field no matter whether it is Game Development ,App Development, Web Development or Competitive Coding.
Many Members of COSEC helped each other to build the JECRC Abhyudaya's website in their initial First year of college. The leads of app development and Game development too build an Application to fight against the covid and developed a game to spread awareness against the Covid-19 virus.
Google Developer Student Community
Google Developer Student Club JU is inspired by the Google Developers' Family.
The motive is to create a local ecosystem of Developers in and around the Campus. Google Developer Clubs can take many forms – from just a few people getting together to watch some videos, to large gatherings with demos, tech talks, hackathons, and conferences. Google Developers Student Club JU is a well-recognized club of JECRC University known for its appreciable events and organizational capabilities in every situation. GDSC JU was started in August 2019 and since then has shown great versatility in every scope.Learning about a wide range of technical topics where new skills are gained through hands-on workshops, in-person training, and project building activities. We grow by applying new learnings and connections to build great solutions for local problems.
HackerEarth Student Community
HackerEarth JU is a certified branch club of HackerEarth platform. 
Our motto as a community is to empower young developer's thoughts so that they can explore the immensity of the field in which they are. We believe in building a strong foundation and slowly making our way to the top. In Hacker Earth we provide students with many different opportunities to showcase their skills and develop new skills, while they practice and improve their programming skills, compete in hackathons and build their profile with us. We provide them with as many coding challenges and hackathons as possible to enhance their real life problem solving skills, to practice fast coding, increasing their focus, team building skills, networking opportunities and while participating in these hackathons they can even earn cash prizes. Other than these things we also organize open discussions, open programming sessions and guest lectures with experts.