JECRC University IPR Cell (JUIPR Cell) was established to encourage creativity, research and to provide a platform to protect the IP getting generated in the university. The vision of the JUIPR cell is to develop human resources in the management of Intellectual Property Rights as an integral part of the innovation process. IPR plays a vital role in providing a competitive edge for an institution. Academic and Research Institutions are mainly concerned with managing projects and research initiatives successfully.
The Cell has been involved in several IPR awareness and implementation programmes in the University Campus and also mentoring the inventors to develop novel ideas that can reach to the technology transfer stage. Thus, a key objective of this Cell is to integrate IPR with the education process to enhance the quality of thinking, propagate a culture of regard and respect for IPR and ensure speedy and accurate identification and protection of innovations arising out of the research work carried out in the University.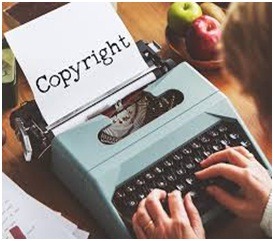 Objective of IPR Cell, JU
To provide a single window interference system for all IPR related issues through IPR Cell, JU.
To urge the entire JECRC University members to document their IP, so that it could be protected & applied to the gain of the country, JECRC & the concerned inventors.
To protect the IP generated in JECRC University from the scientific tasks/projects/experiments and offer a scope for wealth generation.
To provide legal support, wherever necessary, to defend and protect the IP Rights obtained by the JECRC University against infringements/ any unauthorized use.
To create an environment for acquiring new knowledge through innovation and research, compatible with the educational vision and mission of JECRC University.
Enabling JECRC University to secure sponsored research funding at all levels of research.
To promote more collaborations between academia and industry through better clarity on IP ownership and IP licensing.
Following is the list of Patents along with their status generated by the faculties of JECRC University –
Sl. No.
Name of Inventors
Title
Application No. / Published Patent No.
Published Year
1
P. Shivani Singh
PAPER SOAP TAPE
202011027792
28/08/2020
2
Mohit Kumar Sharma                 Dr. Arun Kumar                  Ramandeep Gill
SYSTEM AND METHOD FOR DISTRIBUTING COLLECTED TAX
202011027793
28/08/2020
3
Dr. Manoj Sharma
LADLE
361918-001
05/04/2022
4
Dr. Dinesh Kumar Sethi
SMART STICK FOR DISABLED PERSON
202011027794
28/08/2020
5
Dr Dinesh Kumar Dharamdasani, Dr Deepak Dembla ,Dr Reema Ajmera, Dr Siddharth Mukherji ,Shekhar
SMART NUMBER PLATE FOR VEHICLES
202211011688
11/03/2022
6
Poonam Hariyani, Amit Kumar Khandelwal, Barkha Shrivastava, Rekha Vijay
FOOD DIET MONITORING DEVICE
202211021631
22/04/2022
7
Loveleen Kumar, Dr. Manish Jain
SMART LIBRARY MANAGEMENT SYSTEM
202211020637
15/04/2022
8
Dr. Manpreet Singh Manna¸ Dr. Naveen Hemrajani, Dr. Gajanand Sharma, Komal Joshi, Nitin Gupta, Ashutosh Kumar, Srawan Nath
TIRE REPAIRING DEVICE
202211014373
25/03/2022
9
Dr. Manpreet Singh Manna, Dr. Vaibhav Jain, Dr. Dinesh Sethi, Shekhar, Ashima Tiwari, Dr. Pankaj Sharma
PORTABLE DEFROSTING DEVICE
202211014372
25/03/2022
10
Dr. KM Singh, Mr. TK Das, Mr. Vinayak Gupta, Dr. Manpreet Singh Manna
SELF-LOCKING FASTENING DEVICE
202211014371
25/03/2022
11
Dr. Manpreet Singh Manna, Dr. Inderpreet Kaur, Prof. Ekta Menghani, Priyanka Beriwal
BEAD NECKLACE MANUFACTURING DEVICE
202211027739
20/05/2022
12
Dr. Namita Jain
MULTIPURPOSE KNIFE
361351-001
15/06/2022
13
Dr. Ekta Menghani, Dr. Naveen Hemrajani, Dr. Sapna Sharma, Dr. Manpreet Singh Manna
CLEANING BOT FOR INACCESSIBLE EAVES
202211041415
22-07-2022
14
Dr. Namita Jain, Dr. Tulika Singh, Namita Jain, Mahesh Koolwal,
CEREAL GRAINS CLEANING DEVICE
202211041416
22-07-2022
15
Dr. Deepak Dembla, Shekhar, Dr. Reema Ajmera
Dr. Dinesh Dharamdasani,
AUTOMATED SURFACE RESTORATION AND PAINTING ASSISTIVE DEVICE
202211041418
22-07-2022
16
Dr. Namita Jain, Dr. Inderpreet Kaur, Dr. Dinesh Sethi
ASSISTIVE CUTLERY HOLDING DEVICE
202211041417
29/07/2022
17
Dr. renu Pareek
SIX SIGMA CSF RANGE MATRIX
12369/2022-CO/L
06/10/2022
18
Dr. Ruchi Seth
Dr. Nidhi Bansal       Dr. Namita Jain Vinayak Gupta
Sijo Joji
Nitin Gupta
SCARF HANGER
368321-001
26/07/2022
19
Dr. Deepika Sharma
Dr. Abhilasha Sharma
Pandit Amandeep
Dr. Namita jain
Ramandeep Gill
MULTI PURPOSE PHONE COVER
368322-001
26/07/2022
20
Dr.Sapna Sharma
Dr. Ekta Menghani
TEST TUBE HOLDER
368323-001
26/07/2022
21
Dr. Seema Tinker,                                Dr. Bhavna Sharma
Wireless Power Transmission Based On Road Electric Vehicle Mobile Charging
202141001285
15/01/2021
23
Dr. Bhavna Sharma
VITRO: VIRTUAL TRIAL ROOM
202011022112
26/06/2020
24
Dr. Deepak Dembla
INTELLIGENT WEARABLE BRAIN MACHINE INTERFACE TO ASSIST PARALYZED PEOPLE
202241011680
18/03/2022
25
Dr. Deepak Dembla, Shekhar
DESIGN OF MACHINE LEARNING CLASSIFICATION ALGORITHMS USING IMAGE PROCESSING FOR DETECTION OF VEGETABLE CROPS DISEASE
202241012480
18/03/2022
26
Dr. Deepak Dembla, Mr. Shekhar, Dr. Reema Ajmera, Dr. Dinesh Kumar Dharamdasani, Mr. Siddharth Mukherji
MACHINE LEARNING BASED IOT DEVICE TO DETECT PARKINSON'S DISEASE USING VOICE BASED SPEECH PROCESSING
202241008083
25/02/2022
27
Dr. Seema Tinker, Dr. Deepak Dembla
Artificial Bionic Eye to assist Visually impaired people with artificial vision
202241013336
25/03/2022
28
Mr. Shekhar , Dr. Seema Tinker
EMOTIONAL COMMUNICATION BASED INFANT FACIAL EXPRESSION MONITORING SYSTEM
202141001881
22/01/2021
29
Dr. Sanjay Sharma
NOVEL ORGANOARSENIC AS ANTIMICROBIAL AND ITS SYNTHESIS THEREOF
202211033611
17/06/2022
30
Dr. Sanjay Sharma
NOVEL ORGANOARSENIC AND METHOD OF SYNTHESIS THEREOF
2022110027061
17/06/2022
31
Mr. Abhishek Jain, Ms. Parinita Hajra,Ms. Nimisha Bhatt
AN ARTIFICIAL INTELLIGENCE BASED HEART RATE MONITORING SYSTEM FOR SPORTS TRAINING
202211031027
08/07/2022
33
DR. REEMA AJMERA, DR. HARDIK PATHAK, DR. BINITA VERMA, DR. DINESH KUMAR DHARAMDASANI
A SYSTEM OF FAN WITH COLOR CODED SWITCH
202211035794
01/07/2022
34
Dr. DINESH KUMAR DHARAMDASANI, Dr. Reema Ajmera,DR. RAJESH YADAV,  MR. MANOJ KUMAR TIWARI
AN APPARATUS FOR VAPOR DISPENSER UNIT IN CEILING FAN
202211035795
01/07/2022
35
Mr.Harshit Sharma, Ms. Parinita Hajra
A SYSTEM FOR EMISSION RELATED TRANSACTION VALIDATION AND CAPTURE VIA
BLOCKCHAIN NETWORK AND METHOD THEREOF
202211035922
01/07/2022
36
Prof. (Dr.) Sanjay K. Sharma
NOVEL ORGANOARSENIC AS ANTIMICROBIAL AND ITS SYNTHESIS THEREOF
202211033611
17/06/2022
37
Dr. Hemant Kumar Singh
PROCEDURES & TECHNIQUES OF ARTIFICIAL INTELLIGENCE FOR MARKETINGPLANNING & FORECASTING
202241031231
17/06/2022
38
Ms.Nimisha Bhatt
SMART IOT BASED SYSTEM FOR HOME AUTOMATION SYSTEM
202241032949
17/06/2022
39
Dr Gouri Sharma
A SYSTEM & METHOD FOR EFFECTIVE HR MANAGEMENT USING MANAGEMENT
INFORMATION SYSTEM (MIS)
202211030175
10/06/2022
40
NIDHI GOUR, Himanshu Sharma
METHOD AND SYSTEM TO DEVELOP DATA ENCRYPTION AND DECRYPTION USING CRYPTO-STEGO-AI BASED
202241031736
10/06/2022
42
Ms.Sushama
Design Intelligence System for Smart Food Recommendation using ML for Health Management System
202241017140
01/04/2022
43
DR.DEEPAK DEMBLA
INTELLIGENT ROBOTIC EXOSKELETON AND BRAIN SENSING HEADBAND TO ENABLE PARALYZED PATIENTS TO LOCOMOTE
202241018061
01/04/2022
44
Dr. Kamlesh Lakhwani, Garima Garg, Sweety Singhal, Dr. Naveen Hemrajani
A SYSTEM FOR DETERMINING AN IDENTITY OF AN UNSPECIFIED INTERNET-OFTHINGS
(IOT) DEVICE USING MACHINE LEARNING AND METHOD THEREOF"
202211043161
05/08/2022
45
Dr. Hemant Kumar Singh
METHOD FOR DEVELOPMENT OF METRICS TO CREATE LEADERS AMONG EMPLOYEES"
202221032631
05/08/2022
46
Ms.Parinita Hajra
A RISK ANALYSIS AND MITIGATION WITH NESTED MACHINE LEARNING MODELS FOR EXAM REGISTRATION AND DELIVERY PROCESSES
202211042209
29/07/2022
47
Prof. Sonali Pandey    Prof. Sannjay K Sharma
SUSTAINABLE ECO-FRIENDLY EARTHEN POT (GAMLA) COMPOSITION AND METHOD FOR PREPARATION THEREOF
202211057219
14/10/2022
48
Dr. Ajay,                     Amit Jangir,                       Prof. Victor Gambhir,                   Tanuj Satti, and Parveen
Vehicle Speed Management System For Cross Roads
202211061983
 
49
Dr. Deepesh Kumar Neelam                   Dr. Varsha Gupta Dr. Devki                     Dr. Ravi Kant Rahi
METHOD FOR PREPARATION OF CULTURE MEDIA
202211064960
25/11/2022
50
Dr. Ajay                                            Prof. Victor Gambhir         Dr. Kanishk Sharma
SHEET BENDING DEVICE
202211076343
06/01/2023
51
Dr. Ajay                                Dr. Pankaj Sharma                Dr. Kapender Phogat       Dr. Dinesh Sethi
CONTAINER HOLDING ASSISTIVE DEVICE FOR PARTIALLY DISABLED PERSON
202211076344
06/01/2023
52
Dr. Ajay                                       Prof. Victor Gambhir       Ms. Sarita                                Dr. Vaibhav Jain
COUNTING AND SCANNING MACHINE
376848-001
05/01/2023
53
Dr. Ajay                                       Prof. Victor Gambhir       Ms. Sarita                       Vikash Choudhary
Novel forming tool for Heat assisted Dieless Sheet Forming Operation
376849-001
05/01/2023
54
Dr. Ajay                                       Prof. Victor Gambhir      Dr. Chandramani Goswami Dr. Anubhav Kumar
Leak Testing System for Rigid Container
376847-001
05/01/2023