Rooms, Sports Facility, Gymnasium & Cafeteria
JECRC University houses a wide variety of intramural sports, which are available for graduate students, (faculty), and staff members. It fosters physical development through various indoor and outdoor sporting activities. Sports offered are Football, Basketball, Volleyball, American football (tackle & flag), Cricket, Badminton, Table tennis, kabaddi, chess etc. Further, University also has well equipped gymnasium, which paves the way for healthy lifestyle for the students. Numerous sports activities are conducted in the total area of 35000 sqm. Partaking in sporting activities has left for the students – skills for a lifetime. Skills sharpened for the student outside the classroom, are abilities which include – leadership, teamwork, responsibility and respect. The five Ss' of sports training are: stamina, speed, strength, skill, and the greatest of course is spirit which undoubtedly keeps the JECRC teams going. The university conducts a national sports event "JU VERVE' in order to enhance and acquaint the hidden athletes. Additionally, numerous individual national collegiate championships have been won by a variety of athletes. Students are coached to compete in intercollegiate, state and national events by the experience coaches. The university encourages and imparts knowledge to those interested in specific sports through professional guidance and coaching.
Every person in the world would like to have a perfect body. To have a healthy and strong body, people need to go to the gym to do workouts. Keeping this in mind, the university also has a well-equipped gymnasium, which paves the way for a healthy lifestyle for students and Wide selection of devices are available for students.
The Students' Mess next to the hostel complex offers excellent multi-cuisine food to the campus residents. The centrally air-conditioned dining area is supported by Kitchen, Mess and Cafeteria. The complex also envisages to house convenience stores to meet the daily needs of the residents. The residential facility is comfortable enough to ensure that students don't feel that they are away from home.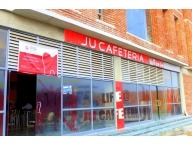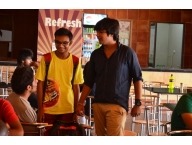 University has apartment style -three private single occupancy rooms with wardrobe, study table with chair open into a common living room equipped with a television set (Optional in AC Rooms only) and the rooms are WIFI enabled.