Shri O P Agarwal is the Chairman of JECRC University, Jaipur. He also serves as Chairman of National Society for Engineering Research and Development. He is commerce and law graduate as well as a fellow Chartered Accountant. Recently Shri O.P.Agrawal was nominated by the Ministry of Corporate Affairs, Government of India to be a member of the Board of Governors of the Indian Institute of Corporate Affairs (IICA). Shri O.P.Agrawal is the first Chartered Accountant from Rajasthan to be honored with this prestigious membership. He is an educationist, chartered accountant and philanthropist. His perseverance, dedication to work and the guidance and the commitment towards quality delivery has enabled for creation of many centre's of excellence including some of the highly recognized institutions like JECRC University, JECRC, JECRC UDML College of Engineering and Therachem. 
He is former President of Rajasthan Tax consultant Association as well as former Vice Chairman of All India federation of tax practioners. He also member of Direct Tax Advisory Committee, CBDT, New Delhi and various standing committee of taxation and auditing . He is panel speaker at the Institute of Chartered Accountant of India, Rajasthan Tax Consultant Association, Tax Consultant Association, FORTI and CII.
Prof. Victor Gambhir holds Bachelor & Master Degree in Mechanical Engineering from reputed Institutions like Thapar Institute of Engineering & Technology, Patiala & Punjab Engineering College, Chandigarh respectively and PhD in Quality in Engineering Education. He has 40 years of experience with 4 years in industry and 36 years in Education. He has worked as Vice Chancellor of SGT University, Gurugram, Vice Chancellor of Maharishi Markandeshwar (Deemed to be University), Mullana-Ambala for 3.6 years and Pro Vice-Chancellor & Director-Planning at Manav Rachna International Institute of Studies & Research, Deemed University at Faridabad for 8 years.
As Joint Director, Technical Education Department, Government of Haryana, he was instrumental in executing two World Bank Projects for Development of Technician Education in Haryana (as Head State Project Implementation Unit) and Technical Education Quality Improvement Program for Technical Educational Institutions in Haryana (as Head State Project Facilitation Unit) at a cumulative cost of Rs. 260 Crore. He was heading the Secretariat of Haryana State Fee and Admission Committee.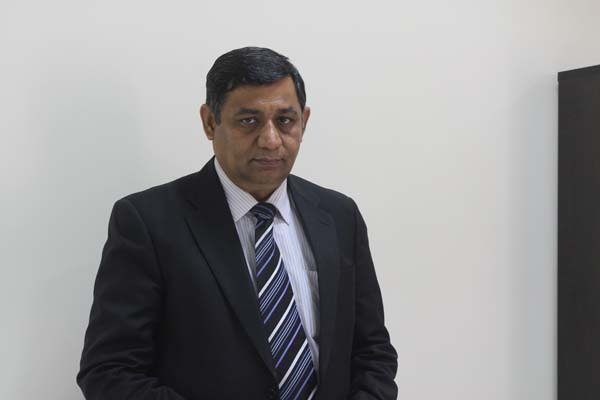 Minutes of Meeting of BOM